iration steppas meets jah tubbys at subdub
this slayed the place last night:
(distorted, not filmed last night, nor filmed by me)
alongside a fresh dub version, not yet 24 hours old.
as did a special of dubateers' 'hooligan dub'. you can hear a version with most of the bass stripped out- (nice jts amp!)
here

Exodus - 1st December 2007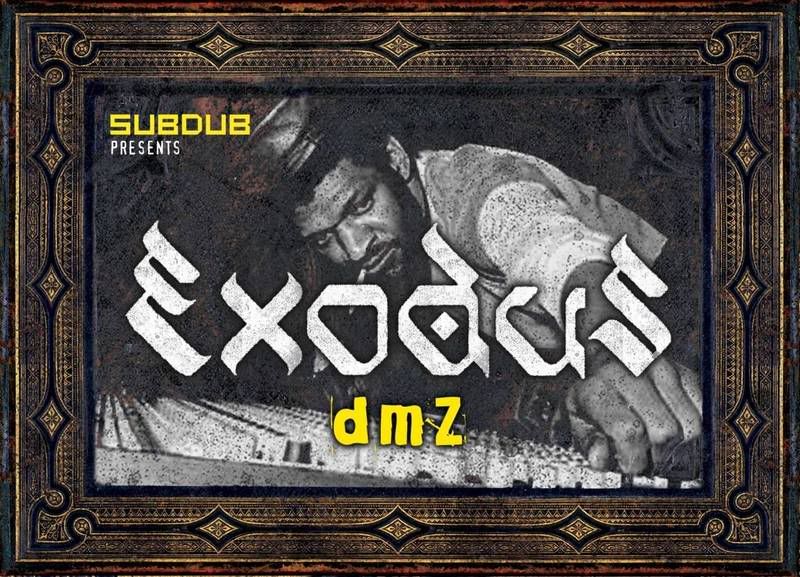 It was pissing down when we arrived at the W.I. centre, but thankfully we didn't have to queue, which made a nice change. After scoring a couple of Red Stripe, we entered the main room just as Youngsta came to the decks. He played a pretty nice set, with far fewer gallopy bangers compared to when I saw him in April and as usual his mixing was out the top drawer, which went some way to make up for the focus on the drop in his selection. Highlight was Mark Iration chanting away before wandering off into the dance, (wireless) mic in hand, adding occasional 'vibes'.
Skream then ratcheted up the energy levels a bag of new dubplates which pushed a considerable amount of air before we went off to the back room to catch Mungo's Hi Fi.
Playing off a laptop with some external mixer and effects, Mungo's sounded exceedingly quiet in comparison to the roar of the iration system (maybe next time...). However, they have created a nice niche in UK reggae at present, mixing 80s digital with UK-Dub and (to a lesser extent) Dubstep in their own productions whilst juggling 'inna soundclash style.
They even had a Horace Andy dubplate on a 'Skylarking' refit, bigging up Mungo's and finding time to fit in a mention of Subdub. A bit excessive for a backroom maybe- particularly as at times people would make a mass breakout for a smoke which didn't help the vibes- but it was the best tune of the night, although Kenny Knots' 'Rasta Meditation' (and ensuing versions), a unity sounds re-rub and a supercat sampling dubsteppy number ran it close.
MCs Ishu and Kwasi Asante worked in combination and looked and sounded like they were having a right laugh- at one point getting excited and chanting 'we run in the red', because, er that's what Mungo's were doing.
Back in the main room for Digital Mystikz and Mala was 'going deep'. The influence of reggae in his new tunes is obvious, but it didn't sound clichéd or a rip off and it was some of the best Dubstep I've heard this year. Coki played some wobblers, but in comparison, they're becoming a creative dead end- candy to the [insert some suitably nourishing foodstuff here] we'd been listening to previously. However, the crowd (male, hooded patterned sweatshirt, baseball cap for 75% of those attending) lapped up the growling, speedy basslines. It reminded me of modern D'n'B, which doesn't bode well for at least one potential Dubstep future.
With Kode9 not on until 3.30am and a strange encounter with a drugged-up fuckwit tipping the scales towards 'let's bail', we left. The rain had stopped.




EDIT NO .1: Mungo's Hi-Fi@Exodus: http://www.megaupload.com/?d=18XK5IFK






EDIT NO .2: Footage of lights on at end of the night: